Service with Quality Assurance

A&M Medical Services is an SAI global quality assured, WA owned company. We are a quality approved company to ISO 9001:2019 standards.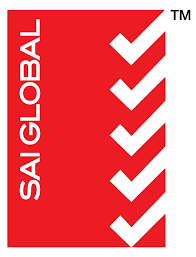 We travel from Esperance in the South to Wyndham in the North and everywhere inbetween on pre-planned service visits which we have been developing over many years and this has enabled us to offer an excellent service and affordable rates.
​
A&M Medical Services is proud to announce that we have also gained category three status for HSCQ with Rio Tinto mining and are preferred suppliers.​ We are ready to come to you however remote you are!


Se​rvice Tecnicians at A&M travel
the state​

A & M Medical Services are proud to be involved with the Western Australian Community and have been since 1997. Carrying out such things as planned preventative maintenance to the medical gases systems and equipment for both the public and private hospitals, regional health centres, community health clinics, ambulance centres, mining and other resource sectors. We hold contracts with the HealthDept for Service and consumable sales and have been with St Johns Ambulance & it's sub-centres for years, we have looked after West Australians for 20 years.
Contact us if you need your equipment serviced!

Preventative Maintenance

Not only can we come to your site, A&M Medical Services also has a fully accredited workshop, equipment needing repairs or servicing can be sent to our Malaga office, we offer a quick service repair turnaround so that your vital equipment is where it needs to be.
 
We have highly trained Service Technicians that have years of experience and will look after your equipment so you don't have to worry.
 
The safety of our clients' staff and patients is our primary concern.

Fully accredited workshop​